Space Oddity Recollection #43
1 Mayo 2023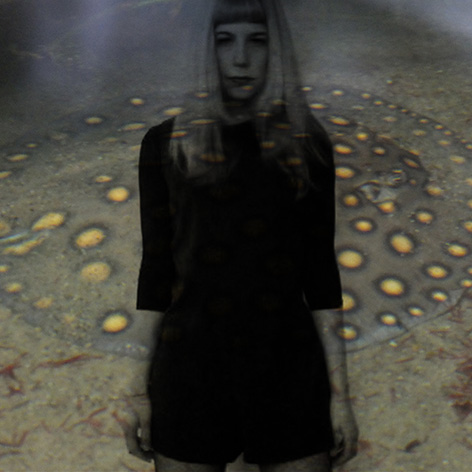 Camilla Pisani, artista audiovisual afincada en Roma. Busca la interacción entre el espacio, los sonidos y los signos gráficos abstractos. Su música es híbrida y se mueve en un conjunto de influencias: ambient, drone, paisaje sonoro, ruido suave, electrónica industrial y minimalista. Realiza grabaciones de campo y compone atmósferas suspendidas y texturas hipnóticas marcadas por ritmos concretos.
La mezcla incluye las siguientes pistas y los fragmentos:
* Abrasive Euphoria
* Endorphins in Oststrand
* Kill the Guilt
* Tales for Violent Days
* The Alien's Kisses Taste Like A Silent Volcano
Del álbum Phant[as] publicado por Aesthetical (subsello de Cyclic Law), 16 de diciembre de 2022.
* Music Makes Victims
* The Father's Grip
Del álbum Frozen Archimia, publicado por Midira Records el 28 de febrero de 2020.
Los enlaces:
Facebook: https://www.facebook.com/camillapisaniartist
Instagram: https://www.instagram.com/bokeh_wave/
Bandcamp: https://camillapisani.bandcamp.com/
Soundcloud: https://soundcloud.com/camilla-pisani
Youtube: https://www.youtube.com/channel/UCULGg9UaR6Cxa08H1FnVPRQ
Discogs: https://www.discogs.com/artist/5388230-Camilla-Pisani
Disfruta del mixtrack, April 2023′, producido por monikapich