Espace Plein #12
January 2021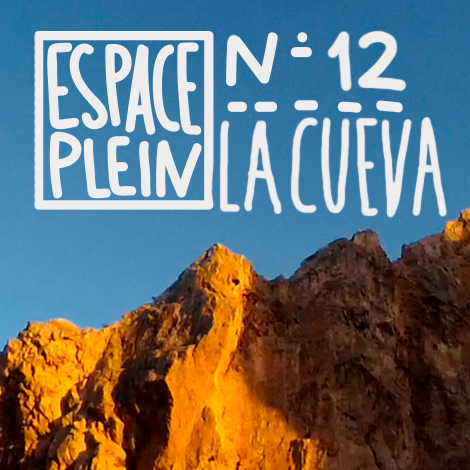 The Cave
This program takes place in La Cueva, Murcia, 38.024150, -1.087961, inside an old abandoned quarry closed in 1968, in which its orography of capricious nooks and crannies, activated as a gigantic percussive instrument, generates resonances and reverberations with which the environment converses.
The second soundscape, manifested in the same scene, but in an abandoned tool room, is an act of noise, towards the inside of the house, as an implosive act.
For the artist Andres Navarro and Úrsula Bravo.
Sound, in its materiality, always conveys an informative fact. In the beat, in the bit, which composes the temporal sequence, the rhythm appears as a kind of continuum. The sound in its wave, sculpts the territories as it sculpts the cultures, by bouncing, it perpetuates itself. The sonic responses of an environment, like a book that opens up