Modulism #1
Synthisis Sonoris, part 1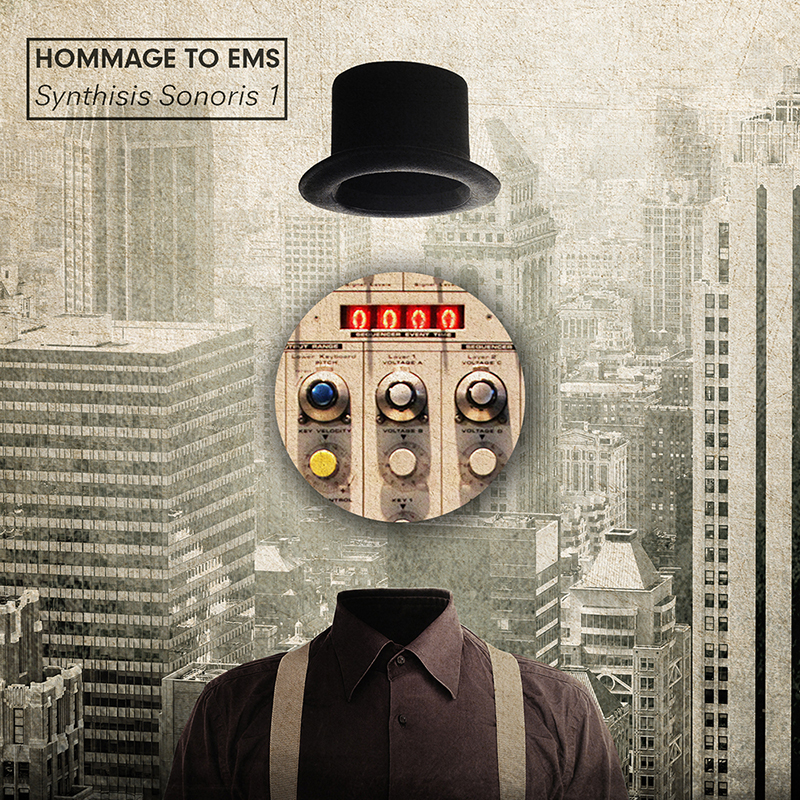 Synthisis Sonoris brings together composers who play synthesizers designed by the legendary EMS that changed the face of electronic music in the 1970s. Mythical and typically associated with the milestones of the British avant-garde of the 1970s: from the BBC Radiophonic Workshop/White Noise/Delia Derbyshire a Pink Floyd, Brian Eno... But also European composers such as Pierre Henry, Bernard Parmegiani, André Stordeur... In just a few years, the VCS3 + Synthi AKS has made its mark on experimental electro-acoustic bands around the world and the Synthi has proven to be one of the best resources for any live performance, easy to carry and so immediate. .
Legendary, unmatched in sound, gives the feeling of being alive and untamed. Trying it is severely addictive!!!!
01. Philippe Petit - A Call (11:19)
" As much as I like synthetic music, I often need mine to incorporate "concrete elements", acoustics, and that's why I chose to unite the Synthi A with the soundboard of my piano and my voice... Living in Marseille, sometimes, by the sea, I can hear a call coming from below... Are they sirens or voices in my head...? "
02. Lawrence Casserley - Transformations I (12:07)
Legendary English composer who offers us this piece recorded in 1970 in the studios of the Royal College of Music in London.
03. Benge - Study for 3 Synthi (08:02)
Formerly known as Tennis and released on the electronic label BiP_HOp in the early 2000s, Ben Edwards is a composer, producer and collaborator who writes, records, mixes and has created his own studio: Memetune.
04. Stelios Giannoulakis - Grainscape (13:34)
Undisputed composer and teacher based in Athens.
steliosgiannoulakis.wordpress.com/about/
05. James Gardner : au-delà de deux rivières (05:36)
James Gardner is an English-born New Zealand musician and composer who spent much of the 1980s in London playing and programming keyboards and synthesizers for various artists. His compositions have been performed and broadcast worldwide and he teaches music at the University of Canterbury in Christchurch and the University of Auckland.
06. Iain Boddy - Enceladus (14:03)
Ian Boddy is a British musician who first became interested in electronic music in the late 1970s. Since 1999 he has run the highly respected DiN Electronicswho has released over 90 albums, most recently the Tone Science series. He has also composed numerous library music albums and is a sought-after sound designer.