Modulism #4
3 Year Itch Birthday Session volume 2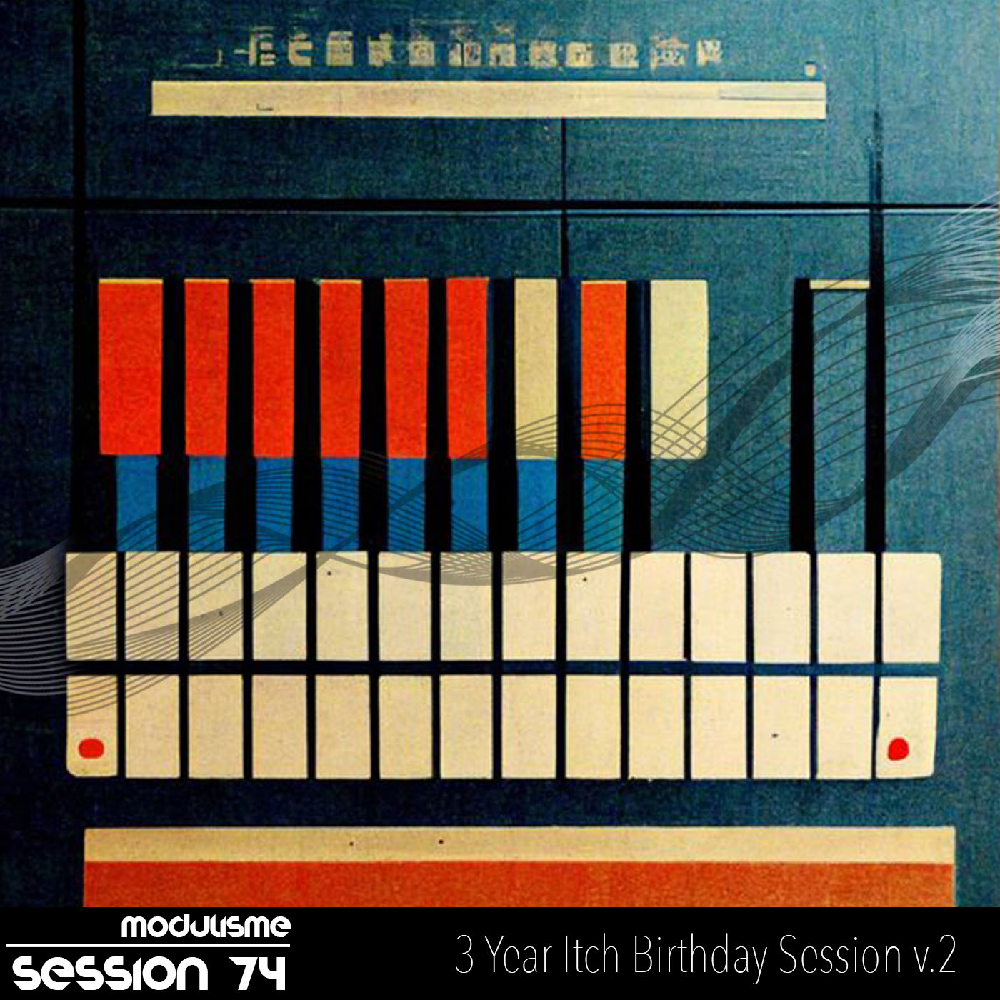 Modulisme celebrates 3 years of existence by means of special compilations called 3 Year Itch Birthday Session.
Suzanne Ciani - Paris Awaits
"From time to time I experiment with expanding the vocabulary of my playing technique. This is a recording I made experimentally in my studio."
Suzanne Ciani graduated from Wellesley College and holds a Master's degree in Music Composition from the University of California, Berkeley.
A pioneer in the world of Buchla, she worked together with Don Buchla in the early days and, since then, his work has appeared in countless commercials, video games and feature films.
Lau Nau - Decapoda
Laura Naukkarinen is a Finnish composer and performer working with analog synthesizers, acoustic sounds, voice and field recordings.
His compositions comprise a variety of solo albums, multi-channel sound installations and scores for film and performing arts.
Decapoda was recorded in 2018 at EMS It is part of a larger collection of compositions that are inspired by the variation of plankton biomass in the Baltic Sea depending, for example, on incoming salt pulses from the North Sea, oxygen levels and water temperature. The rest of these recordings will be released on the next album of Lau Nau "5 x 4" in the first half of 2023.
Sonny Downs Quartet - Dawn Breakfast
The Sonny Downs Quartet writes microtonal music for the Buchla modular synthesizer. The quartet is guided by luminaries who have come before, like Raymond Scott, Jean-Jacques Perrey and Gershon Kingsleywho showed us that electronic explorations can be imbued with a sense of wonder and humor.
Rafael Timoner - Buch-La-La-Loop
Since 1985 Rafael Timoner has been showing his works regularly in solo and group exhibitions in different cities, also participating in numerous International Art Fairs around the world. He has different sculptures in public spaces, and his artworks are shown in numerous public and private collections in Spain, Europe and USA. The concepts of "space and time" have been the main source of inspiration throughout his career, having dedicated years to study everything related to it. When it comes to painting or sculpture these concepts can only be represented visually, while with video (in movement) and sound, space and time acquire a more physical and real presence, becoming the center of the action.
Philippe Petit - Strange Tingling Sensations... Percepto ?
A tribute to The Tingler by William Castlewho in his time was the king of tricks, and the film is still best known for a trick called "Percepto". The trick was called "Percepto": a vibrating device, on some of the chairs in the theater, that activated the action on the screen.
I hope to provoke strange tingling sensations in you.
Cray - 4 Mari
"4Mari" was recorded with various synthesizers.
Ross Healy has been heavily involved with electronic music since the mid 90s. Releasing recordings for labels in Australia, Germany, France, UK, Ireland and the U.S. under many different names (This Digital Ocean, Amnesia, Siko Spunji, Roland Oberheim, Ryou Oonishi, 56k, Oskar T Oram and Cray) covering many styles of electronic music.
Ross is also a founding member of VICMODco-owner of VICMOD Records and member of VICMOD Ensemble.
Kevin Rix - Color Out Of Space
Kevin Rix studied orchestral composition and decided to move to Los Angeles to become a full-time composer of libray music.
Over the summer he was obsessed with cosmic horror sci-fi films such as The Thing, Color Out of Space, Annihilation and Invasion of the Body Snatchers. He used them as inspiration to capture the complex emotions of what it would feel like to witness a more evolved alien species engulfing all life on earth.
Palle Dahlstedt - Iron Gait
Palle Dahlstedt is an artist, composer, improviser and researcher from Stockholm, who has studied piano, composition and electronic music, and holds a PhD in evolutionary computing for artistic creativity.
"This piece is part of a series of recordings made in my mountain cabin in Swedish Lapland (65°N) during the last days of autumn 2021. There, in my great-grandfather's fishing hut, without electricity or running water, I cook over an open fire and get water from a small stream. For my modular, here a three-frame Bugbrand system, I rely on a small solar cell and a car battery, and record on a portable 4-track recorder. During a hike with my son along the rapids of the wild river, in a place nowadays rarely visited by people, we found the remains of old log driving apparatus: decaying wood and rusted iron bolts and rebar that were used to hold the logs in the rapids. With these, I recorded a set of sounds. The samples drive the piece and the synthesis in a feedback system, where impulses within the sounds drive it forward."
For more please visit modulisme.info