Space Oddity Recollection #20
March 2021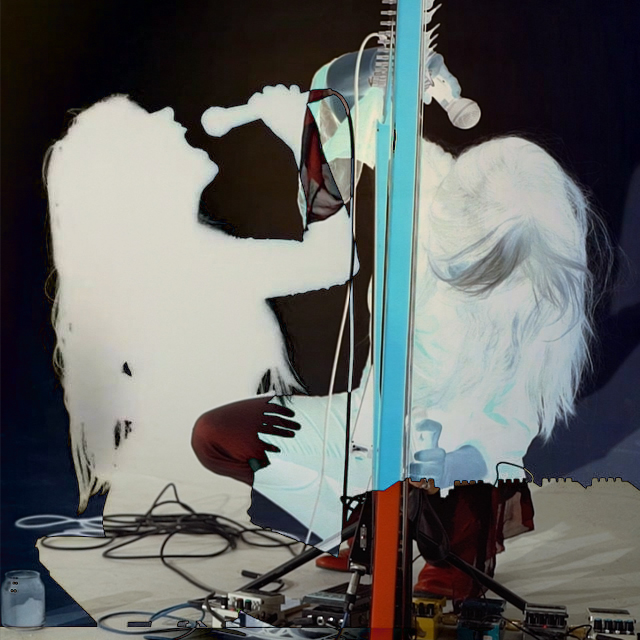 Hélène Breschand
Hélène Breschand, composer, soloist and contemporary experimental harpist. She belongs to the generation of musicians seeking cross-border adventures. Hélène's works are characterized by freedom of interpretation and interdisciplinary openness. Her compositional approach allows her to combine many artistic disciplines, such as visual arts, choreography, film, lighting, text and theatrical activities. He collaborates with composers on improvised and score-based pieces, among others with contemporary composers (Luc Ferrari, Eliane Radigue, David Toop, Elliott Sharp, Reinhold Friedl, Franck Vigroux, Wilfried Wendling...) He also works with the visual arts (Hiroshi Sugimoto , Christian Marclay...), cinema (Carl Theodor Dreyer's Jeanne d'Arc, Charles Bryant's Salomé) and dance (with Mic Guillaumes, Christian UBL...).
He teaches improvisation and harp at the Paris Conservatory (6eme).
The pieces presented or their fragments come from the artist's solo works and numerous collaborations.
The sound works used in the mix:
* Chair Et Sang - excerpt from the album "Le gout du sel" (label d'autres cordes)
* Pandore - excerpt from the album "Pandore" (Musea label)
* Occam Ocean XVI (For Acoustic Harp By Éliane Radigue 2017)
* A la recherche du rythme perdu de Luc Ferrari, H.Breschand & erRkm
* Chansons du Crepuscule avec Elliott Sharp - excerpt from the album "Aube" - L'Enfant Gatee
* Minotaure - excerpt from the album "Le gout du sel".
* Chansons du Crepuscule - excerpt from the album "Aube" - Eve Reve
* Au Bout De La Langue - excerpt from the album "Le gout du sel".
* Salomé - excerpt from the album "Le gout du sel".
* Sequenza II of Luciano Berio - excerpt from the album "Helene Breschand joue..." (In Situ label)
* Chansons du Crepuscule - excerpt of the album "Aube" - Santa Muerte (zOaR label)
Websites:
helenebreschand.fr/
Biography: https://fr.wikipedia.org/wiki/Hélène_Breschand
Albums: https://helenebreschand.bandcamp.com/
https://open.spotify.com/artist/0EcpwT0swvhDZREN96fO4
Videos: https://www.youtube.com/c/HélèneBreschand
Social networks: https://www.instagram.com/helene.breschand/
Facebook: @helenebreschand.extensio
Enjoy the mix, March, 2021′.
produced by monikapich