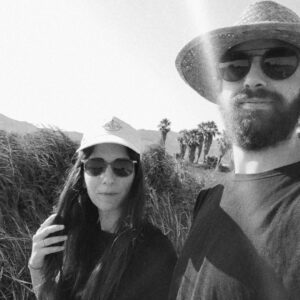 BLANCA RODRÍGUEZ & SERGI IDIARTE
Soul Twin is the experimental musical exploration project formed by Sergi Idiarte and Blanca Rodriguez, founders of the collective Mind Product Records. Their work finds inspiration in the aesthetics of the Ebro Delta, where they are both based, and encompasses deep explorations of field recordings and environmental processing.
It is a space that gives visibility to the current experimental music from the Ebro Delta area. Through sound publications and live music sets, it consolidates an interesting network of local artists with a common interest: sound experimentation.

Produced by Soul Twin.
If you like Deltagrama, we recommend:
If you like TeslaFM, we recommend:
If you like TeslaFM, we recommend: