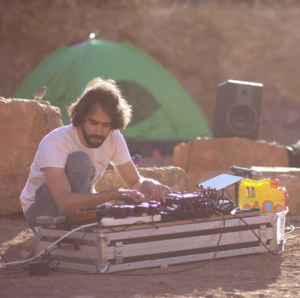 He is a sound artist, composer and musician, and a founding member of the electronic duo Rendezvous. His experimental work focuses on the sounds we are exposed to every day in the public and domestic spheres, often in passing or unintentionally.
He performs with live concrete music sets in Israel and Europe, playing at festivals, art and music events and making sound installations. His pieces are played on radio programs such as Late Junction (BBC 3), Framework radio, Radiophrenia and others.
Radio Concrete is a monthly experimental radio program focused on the sounds that people are exposed to on a daily basis in a spontaneous and unplanned way; from the immediate environment, the street and the radio.
If you like Radio Concrete, we recommend:
If you like TeslaFM, we recommend:
If you like TeslaFM, we recommend: