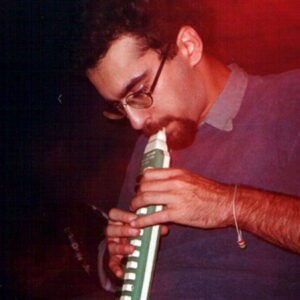 Mateo Cavalakis aka e.h soundsystem is from Greece, and started out participating in a pirate radio station in his hometown. Having studied in the UK, he was exposed to the jungle/drum'n'bass, dub/reggae, hiphop and electronic scene of the time. He started DJing at the university bar. Since 2005 he lives in Barcelona as a dj, making radio and collecting music. His relationship with experimental music comes from his love for any sound production that manifests something of the human soul.
The sessions for TeslaFM are the product of a love for the rare, the very close to the internal and the intimate.
It is a perfect channel to express what I want to those who want to listen a little closer.
Produced by e.h soundsystem.
If you like Room 3327, we recommend: