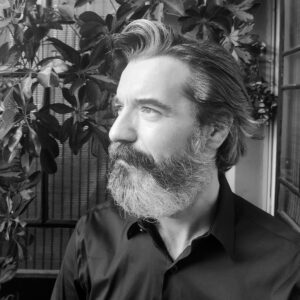 Aka Dani Bluedj and non-musician has been doing radio since 1990 intermittently. In 1995 he starts DJing professionally and in Barcelona he takes part of the dj scene in clubs, raves and performs in all kind of festivals.
He was a member of the label-collective Red Magic where he shaped the musical content of the sessions in his living room. He has published some of his sound works in Hazard Records, GTS and Absent Tapes.
Auditions, Immersions, Deconstructions.
Space emitting musical moments for active listening. Aural exhibitions of pieces of Contemporary Music, Avant-garde Jazz, Experimental Electronica, etc, etc.
-Selections-Sessions-Collage-Deep Listening-.
Concrete, Drone, Free, Spectral, Electro-Acoustic, Noise, Microtonal, Contemporary, Minimalist, Dodecaphonic, Vocal-Experimental, Soundscape, Jazz-core, Industrial music...
If you like Resonancias, we recommend:
If you like TeslaFM, we recommend:
If you like TeslaFM, we recommend: