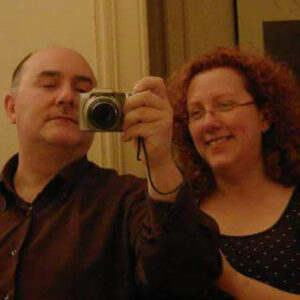 ISABEL GARCÍA & JOAN PARERA
Tunguska Lights emerged from the previous program called La Rebelión de los Antioxidantes with the same intention: to introduce contemporary artists and sounds, enjoy their work and their madness and make us accomplices of it. They, Isabel and JoanThey enjoy discovering, learning and sharing and hope that this is transmitted through the airwaves. They have been doing this since 1991 and still have energy left to continue. And now they do it, not only from Radio Ateneu del Clotbut also from TeslaFM.
In Llums de Tunguska we focus, in an intense way, to investigate the novelties and new proposals within styles such as contemporary jazz, free improvisation and contemporary composition. New sounds and proposals that come from abroad as well as from here, where there is a really interesting quarry. Strong, committed music that plays with all the available elements, both aesthetic and stylistic, and with all the instruments available.
Produced by Isabel and Joan.
If you like Llums de Tunguska, we recommend you:
If you like TeslaFM, we recommend:
If you like TeslaFM, we recommend: