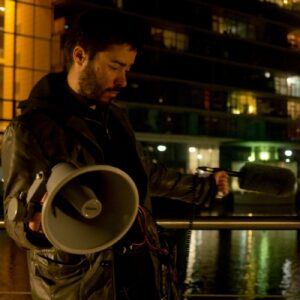 Active as an experimental musician, Angel Faraldo He extends his work with sound installations, site-specific actions and sound design for dance and opera.
His work focuses on the systematic exploration of processes that maximize minimal resources, developing a critical and ecological perspective on live electronic music.
In addition, he develops an intense work as a performer and producer of electronic music, especially as artistic director of the Phonos Foundation in Barcelona
At The Phonos Archives We will air material from the Phonos Foundation archive, reconstructing historical concerts and sharing unique works in the collection, with stories and descriptions of the contexts of their creation.
If you like The Phonos Files, we recommend:
If you like TeslaFM, we recommend:
If you like TeslaFM, we recommend: