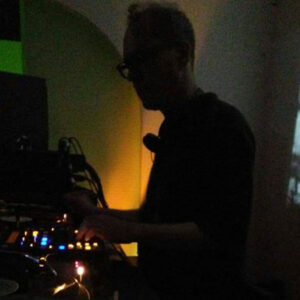 Madrilenian established in Barcelona since 2000, collector, dj and producer of reissues of music from the 50's, 60's and 70's. Gonzo was responsible for the radio-formula and co-producer of a program at ScannerFM.
As a dj, he has been playing at festivals for 15 years, as a resident of the B-Music Night on the Finders Keepers label, and elsewhere. He can be heard at Màgia Roja or at some event at dublab.es, from where he produces a show called The Cosmic Rider.
EMISSIONS FROM THE OTHER SIDE
EFTOS, acronym of Emissions From The Other Side, is a door to the subconscious; a space where to conjure the inner ghosts and detach from past and present emotions to focus on the here and now. It is also a radio space exclusive to TeslaFM where Avant-Garde, Contemporary and Electroacoustic Music and Free-Jazz converge with more mundane genres such as Industrial, Post-Punk, the most angular No Wave and the most abstract and experimental Electronica.
Produced by Gonzo.
If you like E.F.T.O.S., we recommend you: