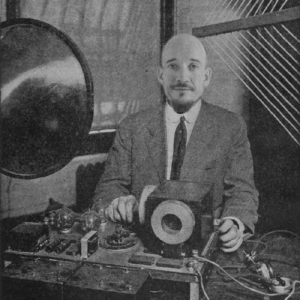 Aka DrMilton. Musician and photographer, after being part of different bands between psychedelia and krautrock, he currently delves into music for audiovisuals and electronics.
Creator of the sound experimentation platform radioraheem.org.
He looks for parallels between a historical basis and a fictionalised reality, and creates cinematic atmospheres that invite travel and reflection through experimentation with multiple combined analogue and digital techniques.
Radio Raheem Revisited is a monthly revisit to the diaries of radioraheem.org, a sound experimentation platform where DrMilton creates pieces by manipulating radio devices and layering audio and loops.
If you like RadioRaheemRevisited, we recommend you:
Si te gusta TeslaFM, te recomendamos:
Si te gusta TeslaFM, te recomendamos: