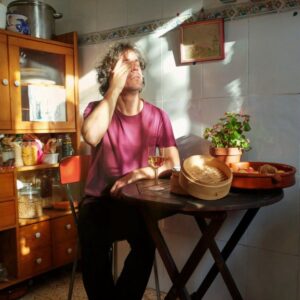 Antonio González. En el año 2010 zozobró por primera vez delante de un público en el MarXBar. 
En el 2017, Magia Roja editó su primer y único LP.
Estos últimos años se ha centrado más en grabaciones de campo, collages y atmósferas tal vez más narrativas para contar de otra forma desde lo sonoro. Zozobra
ESQUIZOFONIAS O LA PALPITACIÓN DEL SIGLO
This synopsis should be an ode to collage: 
descontextualizadas de lo fundamental, apela al fragmento como una forma de entendimiento más lúcido que esquizo.
Producido por Zozobra.

If you like Esquizofonias, we recommend: