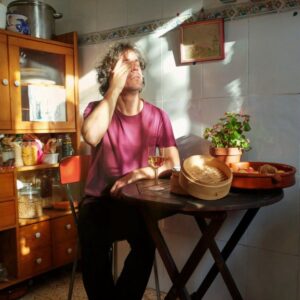 Antonio Gonzalez. In 2010, it capsized due to first time in front of an audience at MarXBar. 
In 2017, Red Magic published his first and only LP.
In recent years he has focused more on field recordings, collages and atmospheres, perhaps more narrative to tell a different story from the sound. Zozobra
schizophony OR THE PALPITATION OF THE CENTURY
This synopsis should be an ode to collage: 
decontextualized from the fundamental, it appeals to the fragment as a form of understanding that is more lucid than schematic.
Produced by Zozobra.

If you like Esquizofonías, we recommend: