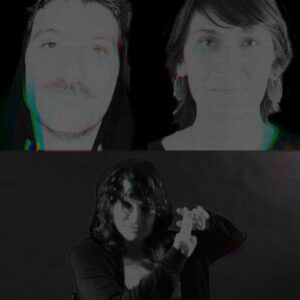 MANUELA FRUDÁ, MAR MERINO & EDI POU
Edi Pou is a musician, journalist, artistic director, curator and cultural activist. He is a member of the band Za!
Manuela Frudá is an anti-racist, feminist and activist, manager and communicator of socio-cultural projects.
Mar Merino is a currela of culture, manager and communicator of artistic and cultural projects. She is co-founder of The Good Good
MaracaLab [stories and realities of independent cultural collectives] is a digital artistic-cultural laboratory, a space for research, documentation, creation and artistic and cultural communication around the podcast format. Produced by Manuela Frudá, Mar Merino and Edi Pou.
If you like MaracaLab, we recommend you: